ORC Nanophotonics & Metamaterials Group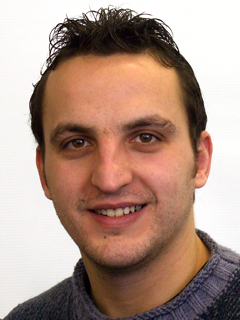 < Back to People ...
This web-page has been archived and is out-of-date.
Dr. Aris Papakostas
Former group member
Project
Optical properties of chiral metallic meta-materials
Short CV
Aris Papakostas graduated in 2000 from the University of Essex in Colchester with a BEng in Electronics Systems Engineering. In 2001 graduated with a MSc in Optical fiber communications from University of Southampton. Since then joined a research PhD course investigating the optical properties of chiral metallic meta-materials a project which is a collaborative work between School of Physics & Astronomy and School of Electronics & Computer Science.
Personal homepage
http://www.ecs.soton.ac.uk/people/ap011r