ORC Nanophotonics & Metamaterials Group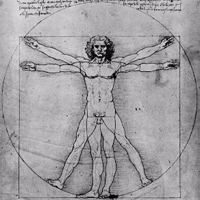 Research Group Facilities
Our laboratories and facilities are equipped to serve a diverse range of fields. From ultra-high vacuum (UHV) chambers and a scanning electron microscope (SEM), over to scanning near-field optical microscopy (SNOM), supercontinuum-laser equipped and NIR far-field spectroscopy setups, the picture is rounded with anechoic chamber and waveguide microwave facilities and, on the simulative side, 64-bit multiprocessor workstations. More details on our key equipment...
Laboratories
Click on the entries for more details...
---
University and Departmental Facilities
Zepler Institute Cleanroom Complex
The Zepler Institute Cleanroom Complex is a state-of-the-art facility for nanofabrication and characterization. Housed in the new Mountbatten Building at the University of Southampton, UK, the purpose-built cleanrooms provide a flexible capability and a wide range of nano- and bio-nano technologies.
http://www.zeplerinstitute.com/facilities

FAST Lab
The Femtosecond Applications of Science and Technology (FAST) lab is a multi-user facility where a variety of ultrafast experiments are performed. Funded jointly by the ORC and the Science Research Investment Fund (SRIF), the FAST LAB was opened for its first experiments in 2004.
http://www.orc.soton.ac.uk/fastlab.html
Others
Further information can be found on the respective websites. For more details, browse the University portal http://www.soton.ac.uk/.