ORC Nanophotonics & Metamaterials Group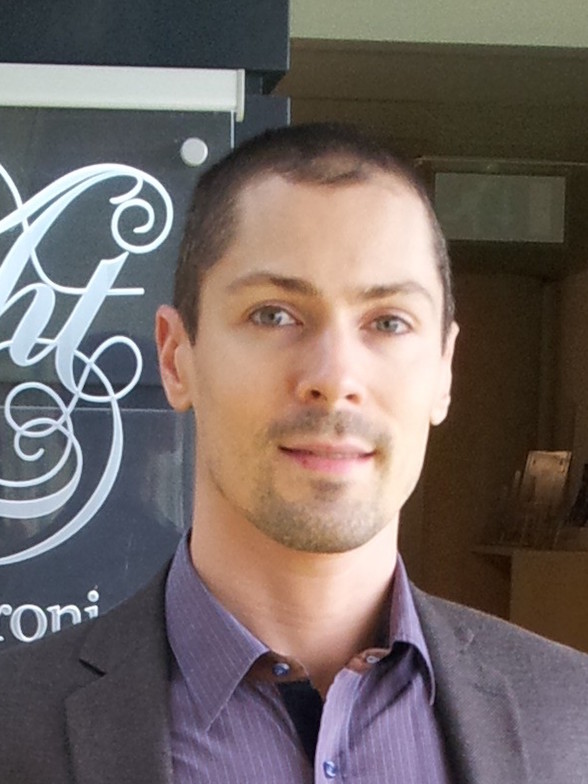 < Back to People ...
This web-page has been archived and is out-of-date.
Dr. Brendan Clarke
Project
Photonic Metamaterials Under the Electron Microscope
Short CV
Brendan received his degree in Electrical Engineering from the City College of New York in 2012. He went on to complete a Research Masters in Plasmonics and Metamaterials at Imperial College London, examining loss compensated metamaterials. Brendan joined the Optoelectronics Research Centre as a PhD Student in October 2013.
Articles
Conference Contributions
Metasurface holographic light sources driven by electron beam
B. P. Clarke, G. Li, J. K. So, K. F. MacDonald, and N. I. Zheludev
CLEO 2016, San Jose, CA, USA, 5 - 10 June 2016
(poster) All-optical image recognition and processing with plasmonic metasurfaces
M. Papaioannou, E. Plum, E. T. F. Rogers, J. Valente, B. Gholipour, and N. I. Zheludev; [presenter: B. P. Clarke]
CLEO 2016, San Jose, CA, USA, 5 - 10 June 2016
(poster) Playing a metamaterial guitar with light: Optically addressable nanomechanical metamaterial
J. Y. Ou, E. Plum, B. P. Clarke, and N. I. Zheludev
CLEO 2016, San Jose, CA, USA, 5 - 10 June 2016
(poster) Electron-beam-driven Metasurface Holographic Light Sources
B. P. Clarke, G. Li, J. K. So, K. F. MacDonald, and N. I. Zheludev
New Horizons in Nanophotonics, Chicheley, UK, 23 - 24 May 2016
Controlling the direction, topological charge, and spectrum of transition radiation with holographic metasurfaces
G. Li, B. P. Clarke, J. So, K. F. MacDonald, X. Chen, W. Lu, and N. I. Zheludev
Metamaterials 2015, Oxford, UK, 7 - 12 Sep 2015
Holographic control of free-electron light emission
G. Li, B. Clarke, J. So, K. F. MacDonald, X. Chen, W. Lu, and N. I. Zheludev
CLEO/Europe-EQEC 2015, Munich, Germany 21 - 25 Jun 2015
(poster) Directional emission of electron-beam-driven plasmonic nanostructures
G. Li, B. Clarke, J. K. So, K. F. MacDonald, X. Chen, W. Lu, and N. I. Zheludev
7th International Conference on Surface Plasmon Photonics (SPP7), Jerusalem, Israel 31 May – 5 June 2015
(invited) Control of free-electron light emission via metasurfaces and plasmonic nanostructures
J. K. So, G. Li, B. P. Clarke, K.F. MacDonald, X. Chen, W. Lu, and N. I. Zheludev
6th International THz-Bio Workshop 2015, Seoul, Korea, 8-10 Apr 2015
Control of free-electron light emission with holographic nanostructures
G. Li, B. P. Clarke, J. K. So, K. F. MacDonald, X. Chen, W. Lu, and N. I. Zheludev
Nanometa 2015, Seefeld, Austria, 5 - 8 Jan 2015