ORC Nanophotonics & Metamaterials Group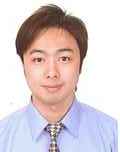 < Back to People ...
This web-page has been archived and is out-of-date.
Dr. Hsiu-Ming Tsai
Project
Nanoscope
Short CV
Dr. Hsiu-Ming Tsai is currently a Visitor at the Optoelectronics Research Centre at University of Southampton. In 2011, Dr. Tsai received his Ph. D. from National Chiao Tung University, Taiwan, on the doctoral thesis "Development for Mueller matrix Imaging Polarimetry". His professional expertise lies in the fields of polarization metrology, especially in system optimization and 2D polarimetric measurement.
Personal homepage
hmtsai.hopto.org