ORC Nanophotonics & Metamaterials Group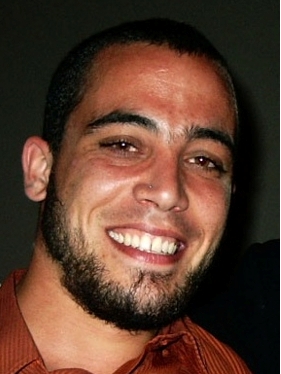 < Back to People ...
This web-page has been archived and is out-of-date.
Dr. João Valente
Project
Reconfigurable photonic metamaterials
Short CV
João Valente received his MSc degree, in 2010, from University of Aveiro and Technical University of Hamburg Harburg with the aim of an European Masters in Material Science. During this masters program his research was focused on High Dielectric Materials for Microelectronic applications. His previous graduate studies (Diploma) were conducted at New University of Lisbon and his final thesis - "Transparent Conductive Metal Oxides for Microelectronics" - was done in collaboration with Renato Archer Research Center in Campinas, Brazil. Finishing in 2007 his Material Science and Engineering Course with distinctive classification he started his research career being enrolled in different projects, from particle physics to solar cells. So far, his main work has been done in fields of Transparent Conductive Oxides for microelectronics applications, Thin Films Transistors and Sensors development. He started his PhD studies at ORC, University of Southampton in March 2012.
Articles (2012-2017)
Conference Contributions (2012-2017)
(poster) All optical modulators exceeding 100THz bandwidth via cohorent absorption of metamaterials
V. Nalla, A. Karvounis, J. Valente, H. Sun, and N. I. Zheludev
CLEO-PR, OECC & PGC 2017, Singapore 31 Jul - 4 Aug 2017
Coherent absorption of two-photon states in metamaterials
T. Roger, A. Lyons, D. Oren, V. Savinov, J. Valente, S. Vezzoli, M. Segev, N. I. Zheludev, and D. Faccio
CLEO Europe - EQEC 2017 , Munich, Germany 25 - 29 Jun 2017
Ultrafast Regimes of Coherent Absorption in Plasmonic and Dielectric Diamond-based Metasurfaces
V. Nalla, A. Karvounis, J. Valente, H. D. Sun, and N. I. Zheludev
ICMAT2017, Singapore, 18 - 23 Jun 2017
(poster) 100 THz bandwidth optical modulators via cohorent absorption of metamaterial
V. Nalla, A. Karvounis, J. Valente, H. Sun, and N. I. Zheludev
IPS Meeting 2017, Singapore, 22 - 24 Feb 2017
(poster) Generation of 11-fs dark pulses via coherent perfect absorption in plasmonic metamaterial
V. Nalla, J. Valente, S. Handong, and N. I. Zheludev
Nanometa 2017, Seefeld, Austria, 4 - 7 Jan 2017
All-optical image recognition using metamaterials
M. Papaioannou, E. Plum, E. T. F. Rogers, J. Valente, and N. I. Zheludev
Frontiers in Optics/Laser Science 2016, Rochester, NY, USA, 17 - 21 Oct 2016
[Finalist in the Emil Wolf student paper competition]
Shape memory plasmonic metamaterial
M. Tsuruta, J. Valente, B. Gholipour, K. F. MacDonald, E. Plum, and N. I. Zheludev
Metamaterials 2016, Crete, Greece, 17 - 22 Sep 2016
Metasystems for all-optical recognition and processing of images and data
M. Papaioannou, E. Plum, E. T. F. Rogers, J. Valente, and N. I. Zheludev; [presenter: J. Y. Ou]
Metamaterials 2016, Crete, Greece, 17 - 22 Sep 2016
Shape memory photonic metamaterial
M. Tsuruta, J. Valente, B. Gholipour, K. F. MacDonald, E. Plum, and N. I. Zheludev
CLEO 2016, San Jose, CA, USA, 5 - 10 June 2016
(poster) "Remote control" of coherent light absorption with entangled photons
C. M. Altuzarra, S. Vezzoli, J. Valente. C. Soci, D. Faccio, C. Couteau, and N. I. Zheludev
CLEO 2016, San Jose, CA, USA, 5 - 10 June 2016

(poster) All-optical image recognition and processing with plasmonic metasurfaces
M. Papaioannou, E. Plum, E. T. F. Rogers, J. Valente, B. Gholipour, and N. I. Zheludev; [presenter: B. P. Clarke]
CLEO 2016, San Jose, CA, USA, 5 - 10 June 2016
(poster) Shape memory metamaterial
M. Tsuruta, J. Valente, B. Gholipour, K. F. MacDonald, E. Plum, and N. I. Zheludev
New Horizons in Nanophotonics, Chicheley, UK, 23 - 24 May 2016
(poster) All-optical image recognition and processing with plasmonic metasurfaces
M. Papaioannou, E. Plum, E. T. F. Rogers, J. Valente, Nikolay I. Zheludev
New Horizons in Nanophotonics, Chicheley, UK, 23 - 24 May 2016
(invited) Reconfigurable nanomembrane metadevices
E. Plum, J. Valente, J. Y. Ou, P. Cencillo-Abad, A. Karvounis, K. F. MacDonald, and N. I. Zheludev
9th International Conference on Nanophotonics (ICNP 2016), Taipei, Taiwan, 21 - 25 Mar 2016
(poster) Quantum coherent absorpion of plasmons with entangled photons
C. Altuzarra, S. Vezzoli, J. Valente, C. Soci, D. Faccio, C. Couteau, N. I. Zheludev
Nanophotonics in Asia, Osaka, Japan, 10 - 11 Dec 2015
Auxetic nanomechanical metamaterials
J. Valente, E. Plum, and N. I. Zheludev
Materials Research Society MRS 2015 Fall Meeting & Exhibit, Boston, MA, USA, 29 Nov - 4 Dec 2015
Active control of light with metasurfaces
J. Valente, E. Plum, M. Papaioannou, P. Cencillo-Abad, V. Nalla, C. Altuzarra, S. Vezzoli, I. J. Youngs, and N. I. Zheludev
Defence & Security Doctoral Symposium, Cranfield, UK, 25 - 26 Nov 2015
(artwork) Metamaterial x Metamaterial = MM2
J. Valente, E. Plum, I. J. Youngs and N. I. Zheludev
Defence & Security Doctoral Symposium, Cranfield, UK, 25 - 26 Nov 2015
[This contribution was recognized with the First Prize for the Best Installation]
Coherent polarization spectroscopy of metamaterials
K. Hiramatsu, E. Plum, J. Valente, K. F. MacDonald, and N. I. Zheludev
Metamaterials 2015, Oxford, UK, 7 - 12 Sep 2015
Coherent image processing with plasmonic metasurfaces
M. Papaioannou, E. Plum, J. Valente, E. T. F. Rogers, and N. I. Zheludev
Metamaterials 2015, Oxford, UK, 7 - 12 Sep 2015
100 THz Broadband and single photon optical switching with a plasmonic metamaterial
V. Nalla, S. Vezzoli, C. M. X. Altuzarra, E. Bolduc, J. Valente, J. J. F. Heitz, J. Jeffers, J. Leach, T. Roger, C. Couteau, H. Sun, C. Soci, D. Faccio, and N. I. Zheludev
Metamaterials 2015, Oxford, UK, 7 - 12 Sep 2015
Random access photonic metamaterials
P. Cencillo-Abad, J. Y. Ou, J. Valente, E. Plum, and N. I. Zheludev
Metamaterials 2015, Oxford, UK, 7 - 12 Sep 2015
(invited) Nanostructured photonic metamaterials reconfigurable with light, nanomechanical and electromagnetic forces
J. Y. Ou, J. Valente, A. Karvounis, W. Wu, E. Plum, K. F. MacDonald, and N. I. Zheludev
SPIE Optics & Photonics 2015, San Diego, CA, USA, 9 - 13 Aug 2015 - pdf
100 THz broadband optical switching with plasmonic metamaterial
V. Nalla, S. Vezzoli, J. Valente, C. Soci, H. Sun, and N. I. Zheludev
ICMAT2015, Singapore, 28 Jun - 3 Jul 2015
(poster) Coherent perfect absorption of a single photon in a metamaterial
S. Vezzoli, C. Altuzarra, T. Roger, J. Valente, E. Bolduc, J. Heitz, J. Leach, J. Jeffers, C. Soci, C. Couteau, N. I. Zheludev, and D. Faccio
ICMAT2015, Singapore, 28 Jun - 3 Jul 2015
Dynamic mode multiplexing with plasmonic metasurfaces
M. Papaioannou, E. Plum, J. Valente, E. T. F. Rogers, and N. I. Zheludev
CLEO/Europe-EQEC 2015, Munich, Germany 21 - 25 Jun 2015
Reconfigurable gradient metasurfaces with random access
P. Cencillo-Abad, J.-Y. Ou, J. Valente, E. Plum, and N. I. Zheludev
CLEO/Europe-EQEC 2015, Munich, Germany 21 - 25 Jun 2015
Coherent spectroscopy of optical activity
K. Hiramatsu, E. Plum, J. Valente, K. F. MacDonald, and N. I. Zheludev
CLEO/Europe-EQEC 2015, Munich, Germany 21 - 25 Jun 2015
100 THz optical switching with plasmonic metamaterial
V. Nalla, S. Vezzoli, J. Valente, H. Sun, and N. I. Zheludev
CLEO/Europe-EQEC 2015, Munich, Germany 21 - 25 Jun 2015
(keynote) Metamaterials: a playground for light
J. Valente, and N. I. Zheludev
STEM TEAtime - Workshop on Light, Southampton, UK, 19 Mar 2015
100 THz bandwidth plasmonic metamaterial switch
V. Nalla, J. Valente, S. Vezzoli , C. Soci, H. Sun, and N. I. Zheludev
IPS Meeting, Singapore, 4 - 6 Mar 2015
(poster) Metamaterial coherent plasmonic absorption with a single photon
C. Altuzarra, S. Vezzoli, T. Roger, E. Bolduc, J. Valente, J. Heitz, J. Jeffers, J. Leach, C. Couteau, C. Soci, N. I. Zheludev, and D. Faccio
IPS Meeting, Singapore, 4 - 6 Mar 2015
Metamaterial coherent plasmonic absorption with a single photon
C. Altuzarra, S. Vezzoli, T. Roger, E. Bolduc, J. Valente, J. Heitz, J. Jeffers, J. Leach, C. Couteau, C. Soci, N. I. Zheludev, D. Faccio, and T. Roger
Nanometa 2015, Seefeld, Austria, 5 - 8 Jan 2015
(poster) Randomly addressable reconfigurable photonic metamaterials
P. Cencillo-Abad, J. Y. Ou, J. Valente, E. Plum, N. I. Zheludev
Nanometa 2015, Seefeld, Austria, 5 - 8 Jan 2015
(poster) 100 THz bandwidth all-optical switching using coherent absorption in plasmonic metamaterials
V. Nalla, J. Valente, H. Sun, N. I. Zheludev
Nanometa 2015, Seefeld, Austria, 5 - 8 Jan 2015
(invited) Giant nonlinearities in plasmonic and dielectric reconfigurable metamaterials
N. I. Zheludev, K. F. MacDonald, E. Plum, J.-Y. Ou, J. Valente, A. Karvounis, W. Wu
2014 MRS Fall Meeting, Boston, MA, USA, 30 Nov - 5 Dec 2014
(invited) Giant optical nonlinearity and magnetoelectric effect in reconfigurable plasmonic metamaterials
E. Plum, J. Valente, J. Y. Ou, K. F. MacDonald, and N. I. Zheludev
Metamaterials'2014, Copenhagen, Denmark, 25 - 30 Aug 2014
Metamaterial NEMS: giant optical nonlinearity and magnetoelectric effect
J. Valente, J. Y. Ou, E. Plum, K. F. MacDonald, and N. I. Zheludev
OMN2014 - International Conference on Optical MEMS and Nanophotonics, Glasgow, Scotland, 17 - 21 Aug 2014
Lorentz force metamaterial with giant optical magnetoelectric response
J. Valente, J. Y. Ou, E. Plum, I. Youngs, and N. I. Zheludev
CLEO:2014, San Jose, CA, USA, 8 - 13 Jun 2014
(invited) Nanomechanical metamaterial light modulators
E. Plum, J. Y. Ou, J. Valente, P. Cencillo-Abad, and N. I. Zheludev
META'14, Singapore, 20 - 23 May 2014
Reconfigurable photonics metamaterials: nanoscale forces and giant magnetoelectric effect
J. Valente, E. Plum, J. Y. Ou, and N. I. Zheludev
DSTL Novel Electronic Materials PhD Theme Event, London, 17 Dec 2013
(poster) Reconfigurable photonics metamaterial: observation of a giant magnetoelectric effect
J. Valente, E. Plum, J. Y. Ou, and N. I. Zheludev
DSTL Novel Electronic Materials PhD Theme Event, London, 17 Dec 2013
(keynote) Driving reconfigurable photonic metamaterials with light and electrical signals: exploiting forces and fields at the nanoscale
N. I. Zheludev, E. Plum, K. F. MacDonald, J. Y. Ou, J. Zhang, J. Valente, W. M. Zhu, and A. Q. Liu
Metamaterials' 2013, Bordeaux, France, 16 - 19 Sep 2013
(invited) Reconfigurable photonic metamaterials driven by Coulomb, Lorentz and optical forces
E. Plum, J. Y. Ou, J. Valente, and N. I. Zheludev
International Conference on Nanomaterials 2013 (ICN 2013), London, Ontario, Canada, 12 - 16 Aug 2013
Reconfigurable metamaterials controlled by Lorentz, Ampere and Coulomb forces: towards GHz bandwidth
J. Valente, E. Plum, J. Y. Ou, and N. I. Zheludev
CLEO/Europe - IQEC 2013, Munich, Germany, 12 - 16 May 2013
(invited) Nanomechanical control of metamaterial optical properties
E. Plum, J. Y. Ou, J. Valente, J. Zhang and N. I. Zheludev
IPS Meeting 2013, Singapore, 4 - 6 Mar 2013
(poster) Reconfiguring photonic metamaterials with electrical currents
J. Valente, E. Plum, N. I. Zheludev
National PhD Scheme Conference 2013, Oxford, UK, 27 Feb 2013
(invited) Reconfiguring photonic metamaterials with electromagnetic forces
E. Plum, J. Y. Ou, J. Valente, J. Zhang, and N. I. Zheludev
Nanometa 2013, Seefeld, Austria, 3 - 6 Jan 2013
(poster) Tunable plasmonic luminescence in reconfigurable metamaterials
G. Adamo, W. T. Chen, E. Plum, J. K. So, J. Valente, D. P. Tsai, and N. Zheludev
Nanometa 2013, Seefeld, Austria, 3 - 6 Jan 2013
(invited) Reconfiguring photonic metamaterials
E. Plum, J. Y. Ou, J. Valente, J. Zhang, and N. I. Zheludev
Sino-UK Workshop on Nanophotonics and Metamaterials, Beijing, China, 7 - 8 Dec 2012