ORC Nanophotonics & Metamaterials Group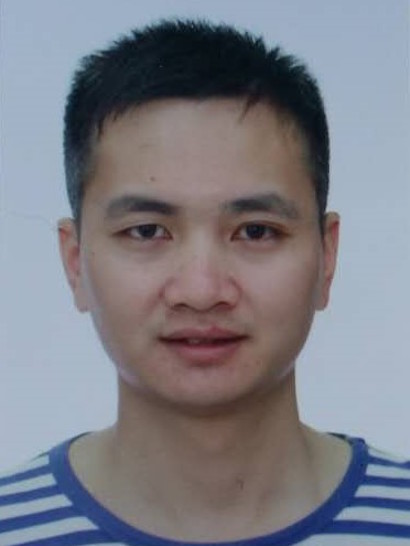 < Back to People ...
Mr. Hao Li
Projects
Optical Reservoir Computing
Short CV
Hao Li received his bachelor degree in Applied Physics from Harbin University of Science and Technology in 2011, and his master degree in Microelectronics and Solid-State Electronics from South China Normal University in 2014. He was a R&D engineer in Foshan NationStar Optoelectronics Co., LTD. from 2014 to 2016. He began his PhD studies at the Optoelectronics Research Centre, University of Southampton in September 2016.


Articles since 2016
Switchable chiral mirrors
M. Liu, E. Plum, H. Li, S. Duan, S. Li, Q. Xu, X. Zhang, C. Zhang, C. Zou, B. Jin, J. Han, and W. Zhang
Adv. Opt. Mater. , in press (2020) doi: 10.1002/adom.202000247 - pdf
Temperature-controlled asymmetric transmission of electromagnetic waves
M. Liu, Q. Xu, X. Chen, E. Plum, H. Li, X. Zhang, C. Zhang, C. Zou, J. Han, and W. Zhang
Sci. Rep. 9, 4097 (2019) doi: 10.1038/s41598-019-40791-4 - pdf
Conference Contributions since 2016
Emission of Diamond NV Centers in Dielectric, Semiconducting and Plasmonic Environments
H. Li, J. Y. Ou, V. A. Fedotov, N. Papasimakis and N. I. Zheludev
CLEO 2020 Virtual Conference, 11-15 May 2020
Decay rate statistics of NV centres in diamond on plasmonic and dielectric substrates
H. Li, J. Y. Ou, N. Papasimakis, V. A. Fedotov and N. I. Zheludev
Electron Beam Spectroscopy for Nanophotonics 2019 (EBSN 2019), Paris, France, 16-19 Sept 2019
Lifetime distributions of NV centres in diamond on plasmonic and dielectric substrates
H. Li, J. Y. Ou, N. Papasimakis, V. A. Fedotov and N. I. Zheludev
Nanophotonics and Micro/Nano Optics International Conference (NANOP 2019), Munich, Germany, 4 - 6 Sept 2019
(poster) Quantum emitters in epsilon-near-zero and negative epsilon environments
H. Li, J. K. So, B. Gholipour, D. Piccinotti, N. Papasimakis, V. F. Fedotov, W. Gao, B. Hayden, and N. I. Zheludev
Nanometa 2019, Seefeld, Austria, 3 - 6 Jan 2019