ORC Nanophotonics & Metamaterials Group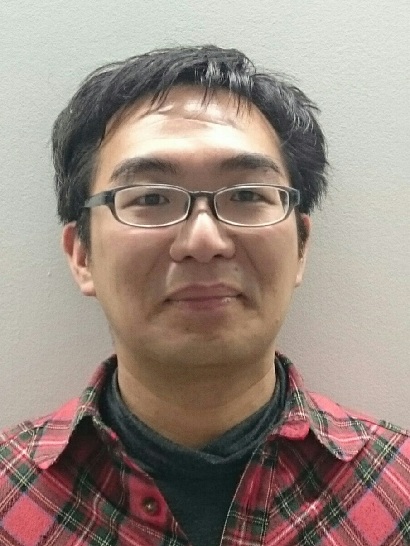 < Back to People ...
This web-page has been archived and may be out-of-date.
Mr. Masanori Tsuruta
Projects
Reconfigurable Metamaterials
Short CV
Masanori Tsuruta received his Master's degree in Department of Chemistry from Keio University (Japan). Since 2003, he has been working in Asahi Kasei in Japan. Since August 2014 he is currently a visiting researcher at the Optoelectronics Research Centre at University of Southampton.
Selected Articles since 2014
Optical bistability in shape-memory nanowire metamaterial array
Y. Nagasaki, B. Gholipour, J. Y. Ou, M. Tsuruta, E. Plum, K. F. MacDonald, J. Takahara, and N. I. Zheludev
Appl. Phys. Lett. 113, 021105 (2018) doi: 10.1063/1.5025400
Selected Conference Contributions since 2014
Shape memory plasmonic metamaterial
M. Tsuruta, J. Valente, B. Gholipour, K. F. MacDonald, E. Plum, and N. I. Zheludev
Metamaterials 2016, Crete, Greece, 17 - 22 Sep 2016
(invited) New materials for metamaterials: phase change chalcogenides, topological insulators, perovskites, and memory alloys
B. Gholipour, K. F. MacDonald, E. Plum, C. Soci, M. Tsuruta, N. I. Zheludev
SPIE Optics & Photonics 2016, San Diego, USA, 28 Aug - 1 Sep 2016
Shape memory photonic metamaterial
M. Tsuruta, J. Valente, B. Gholipour, K. F. MacDonald, E. Plum, and N. I. Zheludev
CLEO 2016, San Jose, CA, USA, 5 - 10 June 2016
(poster) Shape memory metamaterial
M. Tsuruta, J. Valente, B. Gholipour, K. F. MacDonald, E. Plum, and N. I. Zheludev
New Horizons in Nanophotonics, Chicheley, UK, 23 - 24 May 2016