ORC Nanophotonics & Metamaterials Group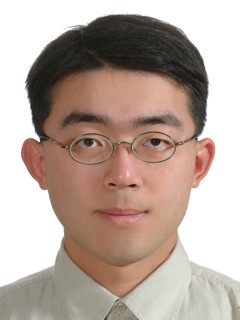 < Back to People ...
This web-page has been archived and is out-of-date.
Dr. Tsung Sheng Kao
Project
Nanophotonic Metamaterials and Sub-wavelength Concentration of Light
Short CV
Tsung Sheng Kao received his MS in 2004 at Department of Physics, National Taiwan University. He worked as a full time research assistant in PNSTL (Photonics and Nanometer Scale Science & Technology Laboratory) and CNR (Center for Nanostorage Research) in National Taiwan University from 2005 to 2007. Since October 2007 he has been a PhD student with the Optoelectronics Research Centre at the University of Southampton.
Articles (2008-2012)
Conference Contributions (2008-2012)
(poster) Light localization, linear and nonlinear properties of disordered plasmonic metamaterials
T. S. Kao, T. Roy, M. Ren, N. Papasimakis, F. DeAngelis, E. DiFabrizio, A. E. Nikolaenko, N. I. Zheludev
SPIE Photonics Europe, Brussels, Belgium, 16 - 19 Apr 2012
(invited) Manipulating light with photonic metamaterials
J. Y. Ou, T. S. Kao, J. Zhang, E. Plum, K. F. MacDonald, and N. I. Zheludev
SPIE Optics & Photonics 2011, San Diego, CA, USA, 21-25 Aug 2011
Coherent control of nanoscale light localization: creating and positioning isolated sub-wavelength energy hot-spots
T. S. Kao, S. D. Jenkins, J. Ruostekoski, and N. I. Zheludev
CLEO/Europe - EQEC 2011, Munich, Germany, 22-26 May 2011
Coherent control of nanoscale light localization: positioning a hot-spot at will
T. S. Kao, S. Jenkins, J. Ruostekoski, and N. I. Zheludev
NANOMETA 2011, Seefeld, Austria, 3-6 Jan 2011
(poster) The Super-oscillating Superlens
E. T. F. Rogers, T. Roy, T. S. Kao, J. Y. Ou, V. Savinov, S. Sano, J. Lindberg, M. R. Dennis, and N. I. Zheludev
NANOMETA 2011, Seefeld, Austria, 3-6 Jan 2011
Super-resolution imaging beyond the near-field
E. T. F. Rogers, T. S. Kao, V. Savinov, Y. Chen, and N. I. Zheludev
Photon 10, Southampton, UK, 23 - 26 Aug 2010
Optical super-resolution imaging beyond the near-field using a nanohole array
T. S. Kao, E. T. F. Rogers, V. Savinov, and N. I. Zheludev
5th EOS Topical Meeting on Advanced Imaging Techniques, Engelberg, Switzerland, 29 Jun - 02 Jul 2010
(invited) Superresolution through superoscillations
E. T. F. Rogers, T. S. Kao, J. Baumgartl, M. Mazilu, S. Kosmeier, K. Dholakia, and N. I. Zheludev
CIMTEC 2010, Montecatini Terme, Italy, 06 - 18 Jun 2010
Optical super-resolution through super-oscillations
J. Baumgartl, M. Mazilu, S. Kosmeier, E. T. F. Rogers, T. S. Kao, V. Savinov, K. Dholakia, and N. I. Zheludev
SPIE Photonics Europe 2010, Brussels, Belgium, 12 - 16 Apr 2010
(poster) Plasmonic metamaterial as a controllable template for nanoscale light localization
T. S. Kao, E. T. F. Rogers, Y. Chen, and N. I. Zheludev
SPIE Photonics Europe 2010, Brussels, Belgium, 12 - 16 Apr 2010
Superresolution without evanescent fields
F. M. Huang, T. S. Kao, and N. I. Zheludev
CLEO/Europe-EQEC, Munich, Germany, 14 - 19 Jun 2009
(poster) Subwavelength localization of light on double-periodic nanowire metamaterials
T. S. Kao, F. M. Huang, V. A. Fedotov, and N. I. Zheludev
NANOMETA 2009, Seefeld, Austria, 5-8 Jan 2009
(poster) Nanohole array as a lens
F. M. Huang, V. A. Fedotov, T. S. Kao, Y. Chen, and N. I. Zheludev; [presenter: A. I. Denisyuk]
IoP Quantum Electronics and Photonics Conference (QEP-18), Edinburgh, UK, 26 - 29 Aug 2008
(invited) Imaging with a nanohole array
F. M. Huang, T. S. Kao, V. A. Fedotov, and N. I. Zheludev
SPIE Plasmonics: Nanoimaging, Nanofabrication, and Their Applications IV, San Diego, CA, USA, 10 - 14 Aug 2008
Nano-hole array as a lens
F. M. Huang, V. A. Fedotov, T. S. Kao, and N. I. Zheludev
Photonics Europe (SPIE Europe), Strasbourg, France, 7 - 11 Apr 2008