ORC Nanophotonics & Metamaterials Group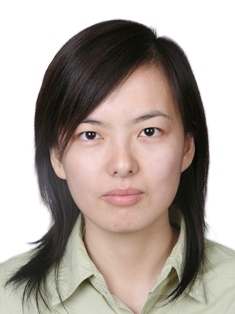 < Back to People ...
This web-page has been archived and is out-of-date.
Dr. Wang Qian
Projects
Optical data processing with metamaterials
Short CV
Dr. Wang Qian received the B. Eng. degree from Changchun University of Science and Technology, China in 2001, and the M. Eng from the Harbin Institute of Technology, China in 2003. After that, she joined Lenovo China as an optical engineer for three years. In 2012, she obtained her Ph.D. in applied physics from Nanyang Technological University, Singapore. She is now a visiting Research Fellow in the Optoelectronics Research Centre at the University of Southampton with 2-year A*STAR International Fellowship. Her research interests lie in the field of Plasmonics and electromagnetic metamaterials.
Selected Articles since 2013
Selected Conference Contributions since 2013
(poster) Multifunctional chiral metamaterials: Multiplexing holograms and switching chirality
E. Plum, M. Liu, Q. Wang, C. Zhang, and J. Han
Nanometa 2019, Seefeld, Austria, 3 - 6 Jan 2019
Confined surface waves in 2D dielectric materials
A. M. Dubrovkin, B. Qiang, H. N. S. Krishnamoorthy, N. I Zheludev, and Q. Wang
CLEO-PR, OECC & PGC 2017, Singapore 31 Jul - 4 Aug 2017
Greyscale photolithography with phase change material photomasks
Q. Wang, G. Yuan, B. Gholipour, E. T. F. Rogers, K. Huang, S. S. Ang, N. I. Zheludev, and J. Teng
CLEO-PR, OECC & PGC 2017, Singapore 31 Jul - 4 Aug 2017
Non-volatile Phase-change Reconfigurable Photonic Devices and Metasurfaces
Q. Wang, G. H. Yuan, B. Gholipour, E. T. F. Rogers, K. Huang, S. S. Ang, N. I. Zheludev, and J. H. Teng
ICMAT2017, Singapore, 18 - 23 Jun 2017
Optically reconfigurable all-dielectric metamaterial and photonic devices
Q. Wang, E. T. F. Rogers, B. Gholipour, C. M. Wang, G. Yuan, J. Teng, and N. I. Zheludev
SPIE Optics & Photonics 2016, San Diego, USA, 28 Aug - 1 Sep 2016
Optically reconfigurable metadevices based on phase-change materials
Q. Wang, A. Karvounis, E. T. F. Rogers, B. Gholipour, Y. Guanghui, K. F. MacDonald, and N. I. Zheludev
Metamaterials 2015, Oxford, UK, 7 - 12 Sep 2015
(poster) Near-field nano-imaging of visible plasmons in topological insulator
A. Dubrovkin, G. Adamo, A. Sulaev, Q. Wang, L. Wang, N. I. Zheludev,
ICMAT2015, Singapore, 28 Jun - 3 Jul 2015
Non-volatile dielectric metamaterials reconfigurable with light
Q. Wang, E. T. F. Rogers, B. Gholipour, T. Roy, Y. Guanghui, and N. I. Zheludev
CLEO/Europe-EQEC 2015, Munich, Germany 21 - 25 Jun 2015
(invited) Optically switchable and rewritable phase-change (dielectric) metamaterials
Q. Wang, A. Karvounis, B. Gholipour, W. Wu, E. T. F. Rogers, K. F. MacDonald, and N. I. Zheludev
2015 MRS Spring Meeting, San Francisco, CA, USA Apr 6 - 10 2015
Optically reconfigurable dielectric metamaterials
Q. Wang, E. T. F. Rogers, B. Gholipour, T. Roy, N. I. Zheludev
Nanometa 2015, Seefeld, Austria, 5 - 8 Jan 2015
2D cognitive optical data processing with phase change materials
Q. Wang, J. Maddock, E. T. F. Rogers, T. Roy, C. Craig, K. F. MacDonald, D. W. Hewak and N. I. Zheludev
CLEO:2014, San Jose, CA, USA, 8 - 13 Jun 2014
(invited) Volatile and non-volatile switching in dielectric metamaterials
K. F. MacDonald, Q. Wang, J. Maddock, E. T. F. Rogers, T. Roy, C. Craig, B. Mills, D. W. Hewak, N. I. Zheludev
META'14, Singapore, 20 - 23 May 2014
(poster) Femtosecond multi-level phase switching in chalcogenide thin films for all-optical data and image processing
Q. Wang, J. Maddock, B. Mills, C. Craig, E. T. F. Rogers, T. Roy, K. F. MacDonald, D. W. Hewak, and N. I. Zheludev
SPIE Photonics Europe, Brussels, Belgium, 14 - 17 Apr 2014