ORC Nanophotonics & Metamaterials Group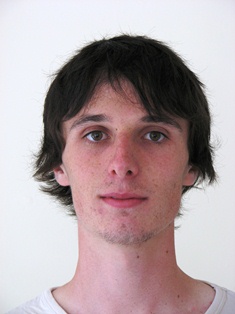 < Back to People ...
This web-page has been archived and is out-of-date.
Dr. Robin Waters
Project
Adaptive Metamaterials
Short CV
Robin Waters is a current PhD student at the ORC. He received his Masters degree in Physics with European Study from the University of Exeter in June 2012. His research there included the development of and programming for modern Kerr microscopes. He joined the Optoelectronics Research Centre in October 2012.
Articles
Templated assembly of metal nanoparticle films on polymer substrates
R. F. Waters, A. Ohtsu, M. Naya, P. A. Hobson, K. F. MacDonald, and N. I. Zheludev
Appl. Phys. Lett. 109, 263105 (2016) doi: 10.1063/1.4973202 - pdf
Optically switchable photonic metasurfaces
R. F. Waters, P. A. Hobson, K. F. MacDonald, and N. I. Zheludev
Appl. Phys. Lett. 107, 081102 (2015) doi: 10.1063/1.4929396 - pdf
Conference Contributions
All-optical switching of photonic metamaterials enabled by surface-mediated phase transitions in gallium
R. F. Waters, K. F. MacDonald, P. Hobson, and N. I. Zheludev
Metamaterials 2015, Oxford, UK, 7 - 12 Sep 2015
Optically switchable gallium metasurfaces
R. F. Waters, K. F. MacDonald, P.A. Hobson, and N. I. Zheludev
CLEO/Europe-EQEC 2015, Munich, Germany 21 - 25 Jun 2015
Adaptive photonic meta-surfaces exploiting interfacial phase change in elemental gallium
R. F. Waters, K. F. MacDonald, P. Hobson and N. I. Zheludev
CLEO:2014, San Jose, CA, USA, 8 - 13 Jun 2014