ORC Nanophotonics & Metamaterials Group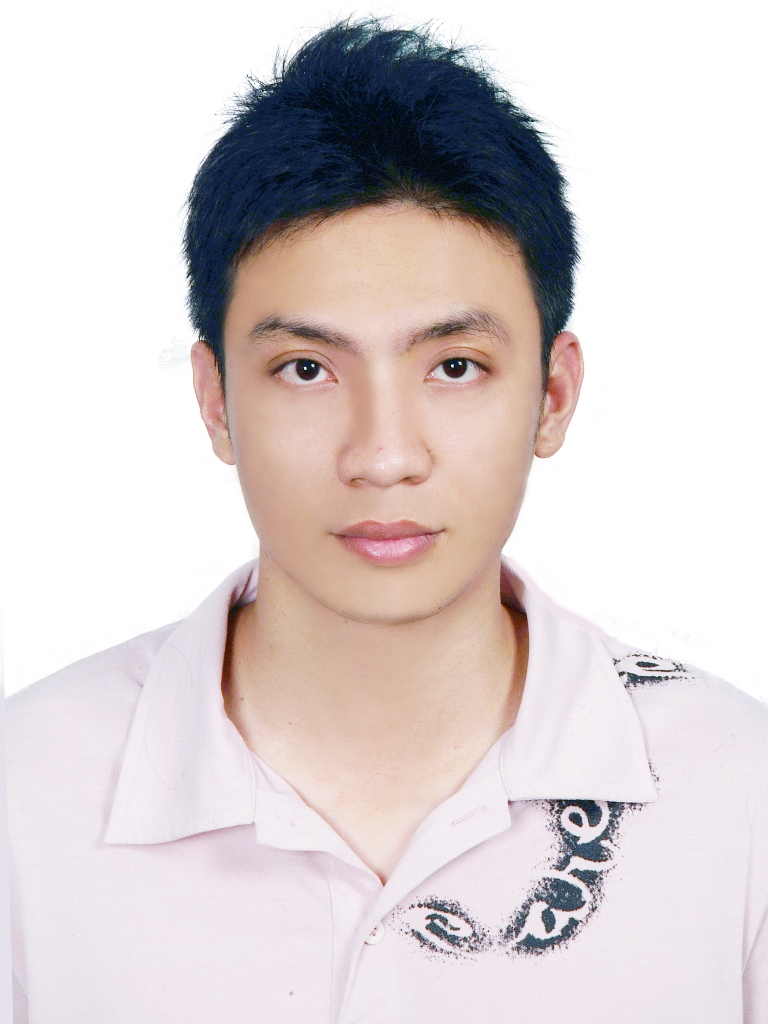 < Back to People ...
This web-page has been archived and is out-of-date.
Pin Chieh (Jay) Wu
Project
tba
Short CV
Pin Chieh Wu is currently a visiting student at the Optoelectronics Research Centre in University of Southampton. He received his master degree in the Department of Physics of National Taiwan University (NTU) in 2012. After that, he continued to study at NTU as a PhD student with Graduate Institute of Applied Physics. His current research interests lie in the field of 3D plasmonic metamaterials and graphene plasmonics.
Selected Articles
Selected Conference Contributions
(invited) Plasmonic toroidal excitation with engineering metamaterials
P. C. Wu, H. Hsiao, C. Y. Liao, T. L. Chung, P. R. Wu, V. Savinov, N. I. Zheludev,
SPIE Optics & Photonics 2017, San Diego, CA, USA, 06 - 10 Aug 2017
(invited) Light Control with Photonic Metasurfaces
P. C. Wu, W. Y. Tsai, C. Y. Liao, T. L. Chung, W. T. Chen, Y. W. Huang, V. Savinov, N. I. Zheludev, A. Q. Liu, G. Sun, and D. P. Tsai
8th International Conference on Surface Plasmon Photonics (SPP8), Taipei, Taiwan, 22-26 May 2017
(poster) Engineering toroidal metamaterial with anapole mode
T. L. Chung , P. C. Wu, C. Liao, W. T. Chen, Y. Huang, P. R. Wu, Y. Chen, V. Savinov, N. I. Zheludev, and D. P. Tsai
8th International Conference on Surface Plasmon Photonics (SPP8), Taipei, Taiwan, 22-26 May 2017
(invited) Metadevice of three dimensional split ring resonators
P. C. Wu, C. Y. Liao, W.-Y. Tsai, M.-K. Chen, C. H. Chu, H. Wu, H.-C. Wang, G. Sun, A. Q. Liu, N. I. Zheludev, and D. P. Tsai
Nanometa 2017, Seefeld, Austria, 4 - 7 Jan 2017
(invited) Vertical split-ring resonators: from plasmon resonances to nanophotonic sensing and light manipulation
D. P. Tsai, P. C. Wu, W.-L. Hsu, W. T. Chen, Y.-W. Huang , C. Y. Liao , W.-Y. Tsai, A. Q. Liu, N. I. Zheludev, and G. Sun
Metamaterials 2015, Oxford, UK, 7 - 12 Sep 2015
(invited) Vertical split-ring resonators for plasmon coupling, sensing and metasurface
D. P. Tsai, P. C. Wu, W. L. Hsu, W. T. Chen, Y. W. Huang, C. Y. Liao, W. Y. Tsai, A. Q. Liu, and N. I. Zheludev
SPIE Optics & Photonics 2015, San Diego, CA, USA, 9 - 13 Aug 2015
(keynote) From plasmonic nanostructure, toroidal metamaterial, reflective metasurface to holographic metadevice
W. T. Chen, Y. W. Huang, P. C. Wu, C. Y. Liao, K. Y. Yang, H. T. Lin, V. A. Fedotov, G. Sun, S. Sun, L. Zhou, A. Q. Liu, N. I. Zheludev, D. P. Tsai
META'14, Singapore, 20 - 23 May 2014
(invited) Plasmon-induced transparency and plasmonic toroidal lasing spaser in three-dimensional metamaterials
D. P. Tsai, W. T. Chen, P. C. Wu, C. T. Hsiao, K. Y. Yang, Y. W. Huang, C. Y. Liao, V. A. Fedotov, V. Savinov, and N. I. Zheludev
SPIE Congress, San Diego, USA, 12 - 16 Aug 2012
3D metamaterials: erected U-shaped nano-rings and plasmonic toroidal metamaterials at optical frequencies
W. T. Chen, P. C. Wu, Y. W. Huang, C. T. Hsiao, K. Yu Yang, C. Y. Liao, V. A. Fedotov, V. Savinov, N. I. Zheludev, and D. P. Tsai
E-MRS 2012 Symposium on Control of light at the nanoscale:materials, techniques and applications, Strasbourg, France, 14 - 18 May 2012
(poster) Plasmon induced transparency in three dimensional metamaterial of upright magnetic meta-molecules
P. C. Wu, W. T. Chen, K.-Y. Yang, C. T. Hsiao, C. J. Chen, N. I. Zheludev, and D. P. Tsai
CLEO:2012, San Jose, United States, 06 - 11 May 2012
Magnetic response of upright meta-molecules in optical region
D. P. Tsai, W. T. Chen, P. C. Wu, C. T. Hsiao, K. Y. Yang, Y. W. Huang, C. Y. Liao, S. Sun, C. J. Chen, L. Zhou, G. Y. Guo, V. A. Fedotov, V. Savinov, N. I. Zheludev
META'12, Paris, France, 19 - 22 Apr 2012
(poster) Fabrication of three dimensional split ring resonators by stress-driven assembly method
C. T. Hsiao, C. C. Chen, S. Sun, K.-Y. Yang, P. C. Wu, W. T. Chen, E. Plum, N. I. Zheludev, D. P. Tsai
META'12, Paris, France, 19 - 22 Apr 2012
(poster) Plasmon induced transparency in three dimensional magnetic meta-molecules
P. C. Wu, W. T. Chen, K.-Y. Yang, C. T. Hsiao, C. J. Chen, N. I. Zheludev, D. P. Tsai
META'12, Paris, France, 19 - 22 Apr 2012
(keynote) Three-dimensional metamaterials: from nano bumps to erected U-shape nano-rings and toroidal metamaterials in optical region
D. P. Tsai, N. I. Zheludev, V. Savinov, V. A. Fedotov, H. G. Tsai, C. Y. Liao, K. S. Chung, Y. Z. Ho, L. C. Kuo, Y. J. Liu, H. W. Huang, Y.-W. Huang, K.-Y. Yang, C. T. Hsiao, S. Sun, B. H. Cheng, Y. L. Chen, P. C. Wu, C. M. Chang, M. L. Tseng, W. T. Chen
SPIE Photonics Europe, Brussels, Belgium, 16 - 19 Apr 2012
Plasmonic toroidal metamaterials at optical frequencies
Y. W. Huang, W. T. Chen, P. C. Wu, Y. Z. Ho, Y. F. Chau, N. I. Zheludev, and D. P. Tsai
PIERS 2012, Kuala Lumpur, 27 - 30 Mar 2012
Plasmonic toroidal response at optical frequencies
Y. W. Huang, W. T. Chen, P. C. Wu, Y. F. Chau, D. P. Tsai, V. A. Fedotov, V. Savinov, and N. I. Zheludev
SPIE Optics & Photonics 2011, San Diego, CA, USA, 21-25 Aug 2011
(poster) Plasmon induced transparency in three dimensional metamaterial of upright magnetic meta-molecules
P. C. Wu, W. T. Chen, K. Y. Yang, C. T. Hsiao, C. J. Chen, N. I. Zheludev, and D. P. Tsai
CLEO/QELS 2011, Baltimore, Maryland, US, 1-6 May 2011