ORC Nanophotonics & Metamaterials Group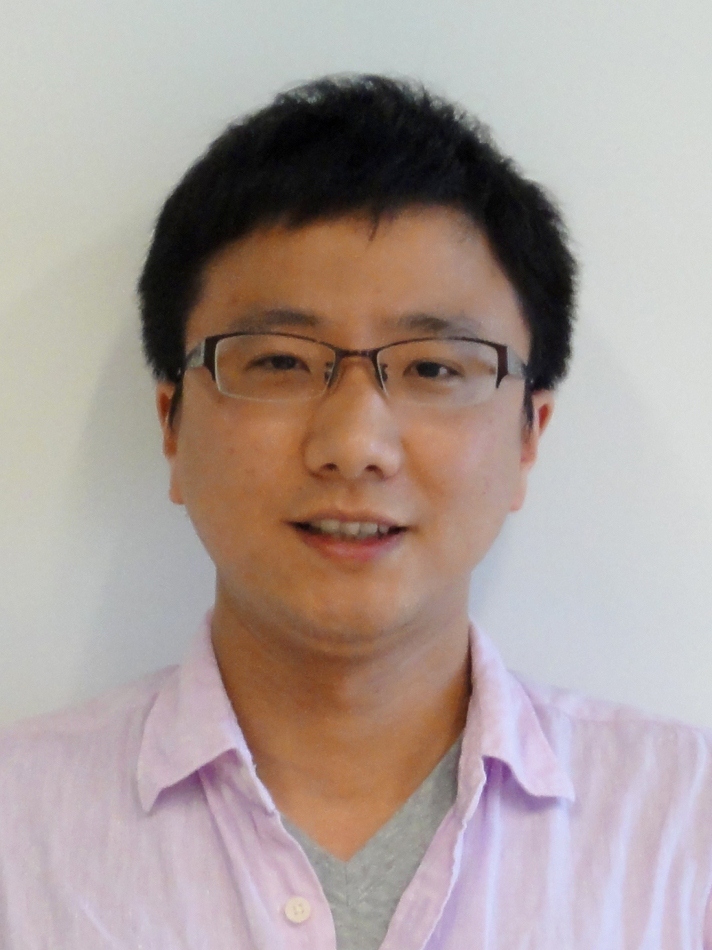 < Back to People ...
This web-page has been archived and may be out-of-date.
Dr. Xu Fang
Project
Optical Data Processing with Metamaterials
Short CV
Xu Fang completed his undergraduate studies in the Department of Materials Science and Engineering of Tsinghua University in 2004, and his PhD studies in Institute of Physics, Chinese Academy of Sciences in 2009. Between 2009 and 2012 he was a postdoctoral researcher in RIKEN (The Institute of Physical and Chemical Research), Japan. Since June 2012 he is first a research fellow and then a senior research fellow at the Optoelectronics Research Centre. His current research interests are in metamaterials and ultrafast optics.

As of June, 2016, he is a lecturer in the School of Electronics and Computer Science.
Articles since 2013
Conference Contributions since 2013
(poster) Beam Steering and Dynamic Focusing by Coherent Control of Light with Light on Metasurfaces
F. He, K. F. MacDonald, X. Fang
CLEO 2020 Virtual Conference, 11-15 May 2020
Continuous beam steering via controlling light with light on a dielectric metasurface
F. He, K. F. MacDonald, and X. Fang
CLEO Europe - EQEC 2019, Munich, Germany 23 - 27 Jun 2019
Coherent absorption at interfaces for film thickness measurement and plasmonic selective excitation
F. He, K. F. MacDonald, and X. Fang
International Conference on Nano-photonics and Nano-optoelectronics 2018, Yokohama, Japan, 25-27 Apr 2018
Switching the response of metasurfaces in polarization standing waves
X. Fang, K. F. MacDonald, and N. I. Zheludev
Metamaterials 2015, Oxford, UK, 7 - 12 Sep 2015
Light-matter interactions in a polarization standing wave
X. Fang, K. F. MacDonald, and N. I. Zheludev
CLEO/Europe-EQEC 2015, Munich, Germany 21 - 25 Jun 2015
(invited) Coherent control of the intensity and polarization of light interacting with plasmonic metasurfaces: 100 THz bandwidth quantum level all-optical data processing and novel spectroscopic applications
N. I. Zheludev, K. F. MacDonald, X. Fang, E. Plum, D. P. Tsai, D. Faccio
7th International Conference on Surface Plasmon Photonics (SPP7), Jerusalem, Israel 31 May – 5 June 2015
All-optical data processing via coherent control of metamaterial absorption
X. Fang, K. F. MacDonald, E. Plum, and N. I. Zheludev
Photon14, London, 1 - 4 Sep 2014
(keynote) Coherent control in metamaterials for device and system applications
N. I. Zheludev, K. F. MacDonald, E. Plum, and X. Fang
SPIE Optics & Photonics 2014, San Diego, USA, 17 - 21 Aug 2014
(poster) Coherent excitation-selective spectroscopy in planar metamaterials
X. Fang, M. L. Tseng, D. P. Tsai, and N. I. Zheludev
CLEO:2014, San Jose, CA, USA, 8 - 13 Jun 2014
(poster) Coherent control of Snell's law
J. H. Shi, X. Fang, and N. I. Zheludev
CLEO:2014, San Jose, CA, USA, 8 - 13 Jun 2014
(keynote) Coherent control of metamaterials
N. I. Zheludev, X. Fang, J. Shi, K. F. MacDonald, E. Plum, S. A. Mousavi, M. L. Tseng, D. P. Tsai
META'14, Singapore, 20 - 23 May 2014
(invited) Coherent control of metamaterial functionalities
X. Fang, S. A. Mousavi, J. Shi, E. Plum, K. F. MacDonald, and N. I. Zheludev
SPIE Photonics Europe, Brussels, Belgium, 14 - 17 Apr 2014
(keynote) Coherent control of metamaterials
N. I. Zheludev, X. Fang, K. F. MacDonald, J. Shi, and E. Plum
MRS Fall Meeting 2013, Boston, Massachusetts, 1 - 6 Dec 2013