ORC Nanophotonics & Metamaterials Group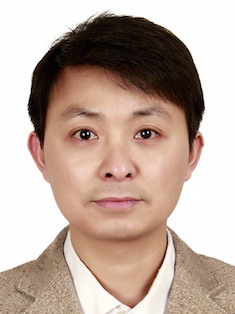 < Back to People ...
This web-page has been archived and is out-of-date.
Dr. Liwei Zhang
Projects
Phase-Change Metamaterials
Short CV
Dr. Liwei Zhang completed his undergraduate studies in the School of Physical Engineering of Zhengzhou University in 2002, and his PhD studies in the Physics Science and Engineering of Tongji University in 2008. He is currently a teacher of physics in Henan Polytechnic University. His current research interests are in metamaterials and photonic crystals.


Selected Conference Contributions since 2015
(poster) Density of plasmon states signature in photoluminescence of metallic nanostructures
T. Yin, Z. Dong, L. Zhang, L. Jiang, J. Liu, J. K. W. Yang, Z. Shen
ICMAT2015, Singapore, 28 Jun - 3 Jul 2015