ORC Nanophotonics & Metamaterials Group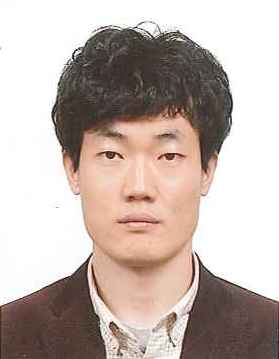 < Back to People ...
This web-page has been archived and may be out-of-date.
Dr. JinKyu So
Project
Metamaterial Light Nano-sources Driven by Electron Beams
Short CV
Dr. So obtained a BSc in Physics from the Korea Advanced Institute of Science and Technology, Korea in 2001. His PhD was on the interaction between metamaterials and convection electrons in the terahertz frequency range and was awarded by the Seoul National University, Korea in 2009. He is now a Research Fellow in the university's Optoelectronics Research Centre. His current research interests are in the interaction between metamaterials and electron beams.
Selected Articles since 2012
Enhancement of Luminescence of Quantum Emitters in the Epsilon-Near-Zero Waveguide
J. K. So, N. I. Zheludev
arXiv:2004.08610 (2020) - arXiv
Smith-Purcell Radiation from Compound Blazed Gratings
B. P. Clarke, J. K. So, K. F. MacDonald, and N. I. Zheludev
arXiv (2017) doi: 1711.09018 - pdf
Giant enhancement of cathodoluminescence of monolayer transitional metal dichalcogenides semiconductors
S. Zheng, J. K. So, F. Liu, Z. Liu, N. I. Zheludev, and H. J. Fan
Nano Lett. 17(10), 6475-6480 (2017) doi: 10.1021/acs.nanolett.7b03585

Holographic free-electron light source
G. Li, B. P. Clarke, J. K. So, K. F. MacDonald, and N. I. Zheludev
Nat. Commun. 7, 13705 (2016) doi: 10.1038/ncomms13705 - pdf
Amplification of the Evanescent Field of Free Electrons
J. K. So, F. J. Garcia de Abajo, K. F. MacDonald, and N. I. Zheludev
ACS Photonics 2, (9) 1236-1240 (2015) doi: 10.1021/acsphotonics.5b00130 - free access
Ultraviolet and visible range plasmonics in the topological insulator Bi1.5Sb0.5Te1.8Se1.2
J. Y. Ou, J. K. So, G. Adamo, A. Sulaev, L. Wang, and N. I. Zheludev
Nat. Commun. 5, 5139 (2014) doi: 10.1038/ncomms6139 - free access
Surface-coupling of cerenkov radiation from a modified metallic metamaterial slab via brillouin-band folding
A. Bera, R. K. Barik, M. Sattorov, O. Kwon, S. H. Min, I. K. Baek, S. Kim, J. K. So, and G. S. Park
Opt. Express 22, 3039 (2014) doi: 10.1364/OE.22.003039 - pdf
Electron-beam-driven collective-mode metamaterial light source
G. Adamo, J. Y. Ou, J. K. So, S. D. Jenkins, F. De Angelis, K. F. MacDonald, E. Di Fabrizio, J. Ruostekoski, and N. I. Zheludev
Phys. Rev. Lett. 109, 217401 (2012) doi: 10.1103/PhysRevLett.109.217401 - pdf
Selected Conference Contributions since 2012
(poster) Quantum emitters in epsilon-near-zero and negative epsilon environments
H. Li, J. K. So, B. Gholipour, D. Piccinotti, N. Papasimakis, V. F. Fedotov, W. Gao, B. Hayden, and N. I. Zheludev
Nanometa 2019, Seefeld, Austria, 3 - 6 Jan 2019
Enhanced luminescence of MoS2, WS2 and WSe2, direct band gap semiconductor heterostructures
J. K. So, S. Zheng, F. Liu, Z. Liu, N. I. Zheludev, and H. J. Fan
CLEO 2018, San Jose, CA, USA, 13-18 May 2018

(invited) Control of perovskite luminescence with metamaterials
G. Adamo, H. N. S. Krishnamoorthy, B. Gholipour, D. Cortecchia, J. K. So, M. D. Birowosuto, N. I. Zheludev, and C. Soci
SPIE Photonics Europe 2018, Strasbourg, France, 22-26 Apr 2018
Luminescence control in color tunable perovskites metasurfaces
G. Adamo, B. Gholipour, K. C. Lew, D. Cortecchia, H. N. S. Krishnamoorthy, A. Bruno, J. K. So, M. D. Birowosuto, N. I. Zheludev, and C. Soci
Metamaterials'2017, Marseille, France, 28 - 31 Aug 2017
Nanopatterning-enhanced perovskite luminophores
G. Adamo, B. Gholipour, K. C. Lew, D. Cortecchia, H. N. S. Krishnamoorthy, A. Bruno, J. K. So, M. D. Birowosuto, N. I. Zheludev, and C. Soci
CLEO Europe - EQEC 2017 , Munich, Germany 25 - 29 Jun 2017
Plasmonics of topological insulators at optical frequencies
J. Yin, H. N. S. Krishnamoorthy, G. Adamo, A. M. Dubrovkin, J. K. So, Y. Chong, N. I. Zheludev, and C. Soci
CLEO Europe - EQEC 2017 , Munich, Germany 25 - 29 Jun 2017
Color tunable perovskite metamaterials
G. Adamo, B. Gholipour, K. C. Lew, D. Cortecchia, H. N. S. Krishnamoorthy, J. K. So, M. D. Birowosuto, N. I. Zheludev, and C. Soci
8th International Conference on Surface Plasmon Photonics (SPP8), Taipei, Taiwan, 22-26 May 2017
(invited) Control of luminescence in perovskite metamaterials
G. Adamo, B. Gholipour, K. C. Lew, D. Cortecchia, H. N. S. Krishnamoorthy, A. Bruno, J. K. So, M. D. Birowosuto, N. I. Zheludev, and C. Soci
IPS Meeting 2017, Singapore, 22 - 24 Feb 2017
(poster) Luminescence of all-dielectric solution-processed perovskite metamaterial
G. Adamo, B. Gholipour, M. D. Birowosuto, H. N. S. Krishnamoorthy, D. Cortecchia, K. C. Lew, J. K. So, N. I. Zheludev, and C. Soci
Nanometa 2017, Seefeld, Austria, 4 - 7 Jan 2017
(invited) Evanescent field sensing of moving free-electrons based on optical fibre probe tips
J. K. So, K.F. MacDonald, and N. I. Zheludev
Advanced Photonics 2016, Vancouver, Canada, 18-20 July 2016
Metasurface holographic light sources driven by electron beam
B. P. Clarke, G. Li, J. K. So, K. F. MacDonald, and N. I. Zheludev
CLEO 2016, San Jose, CA, USA, 5 - 10 June 2016
(poster) Electron-beam-driven Metasurface Holographic Light Sources
B. P. Clarke, G. Li, J. K. So, K. F. MacDonald, and N. I. Zheludev
New Horizons in Nanophotonics, Chicheley, UK, 23 - 24 May 2016
Plasmonic toplogical insualtors: an emerging platform for broadband tunable metamterials
C.Soci, G. Adamo, J. Y. Ou, J. K. So, Z. Wang, S. Vezzoli, L. Wang, N. I. Zheludev
Nanophotonics in Asia, Osaka, Japan, 10 - 11 Dec 2015
(poster) Directional emission of electron-beam-driven plasmonic nanostructures
G. Li, B. Clarke, J. K. So, K. F. MacDonald, X. Chen, W. Lu, and N. I. Zheludev
7th International Conference on Surface Plasmon Photonics (SPP7), Jerusalem, Israel 31 May – 5 June 2015
(invited) Control of free-electron light emission via metasurfaces and plasmonic nanostructures
J. K. So, G. Li, B. P. Clarke, K.F. MacDonald, X. Chen, W. Lu, and N. I. Zheludev
6th International THz-Bio Workshop 2015, Seoul, Korea, 8-10 Apr 2015
Control of free-electron light emission with holographic nanostructures
G. Li, B. P. Clarke, J. K. So, K. F. MacDonald, X. Chen, W. Lu, and N. I. Zheludev
Nanometa 2015, Seefeld, Austria, 5 - 8 Jan 2015
(poster) Purcell enhancement of free-electron spontaneous light emission using meta-surfaces
J. K. So, G. Adamo, K. F. MacDonald, N. I. Zheludev
Nanometa 2015, Seefeld, Austria, 5 - 8 Jan 2015
Topological insulator BSTS as a broadband switchable metamaterial
J. Y. Ou, J. K. So, G. Adamo, Z. Wang, J. Yin, S. Vezzoli, V. Nalla, L. Wang, C. Soci, N. I. Zheludev; [presenter: K. F. MacDonald]
2014 MRS Fall Meeting, Boston, MA, USA, 30 Nov - 5 Dec 2014
Ultraviolet and visible plasmonic metamaterials made of topological insulator
J. Y. Ou, J. K. So, G. Adamo, A. Sulaev, L. Wang, and N. I. Zheludev
Photon14, London, 1 - 4 Sep 2014
Detection, amplification and control of free-electron nearfields
J. K. So, K. F. MacDonald and N. I. Zheludev
CLEO:2014, San Jose, CA, USA, 8 - 13 Jun 2014
UV & visible plasmonic metamaterials made of topological insulator
J. Y. Ou, J. K. So, G. Adamo, A. Sulaev, L. Wang, and N. I. Zheludev
CLEO:2014, San Jose, CA, USA, 8 - 13 Jun 2014
(invited) Nanoscale free electron-driven light sources
J. K. So, K. F. MacDonald, and N. I. Zheludev
Electron Beam Spectroscopy for Nanophotonics, Amsterdam, Netherlands, 02 - 04 June 2014
(invited) Plasmonics of topological insulators at UV-visible frequencies
J. Y. Ou, J. K. So, G. Adamo, A. Sulaev, L. Wang, and N. I. Zheludev
META'14, Singapore, 20 - 23 May 2014
(invited) Proximity interactions of free-electrons with metamaterials and plasmonic nanostructures
J. K. So, K. F. MacDonald, and N. I. Zheludev
META'14, Singapore, 20 - 23 May 2014
(invited) Electron beam photonics in metamaterials and plasmonic nanostructures
J. K. So , K. F. MacDonald, and N. I. Zheludev
International Conference on Electron Microscopy, XXXIV Annual Meeting of the Electron Microscope Society of India, Kolkata, India, 3 – 5 Jul 2013
(invited) Amplifying free-electron evanescent fields
J. K. So, J. Y. Ou, G. Adamo, F. J. G. de Abajo, K. F. MacDonald, and N. I. Zheludev
SPP6, Ottawa, Canada, 26 - 31 May 2013
Tunable light emission in reconfigurable plasmonic metamaterials
G. Adamo, W. T. Chen, E. Plum, J. Y. Ou, J. K. So, D. P. Tsai, and N. I. Zheludev
CLEO/Europe - IQEC 2013, Munich, Germany, 12 - 16 May 2013
(poster) Plasmonic amplifier of the evanescent field of free electrons
J. K. So, J. Y. Ou, G. Adamo, F. J. Garcıa de Abajo, K.F. MacDonald, and N. I. Zheludev
CLEO/Europe - IQEC 2013, Munich, Germany, 12 - 16 May 2013
(invited) Plasmonic amplification of free-electron evanescent fields
J. K. So, J. Y. Ou, G. Adamo, J. G. de Abajo, K. F. MacDonald, and N. I. Zheludev
IPS Meeting 2013, Singapore, 4 - 6 Mar 2013
Amplifying the evanescent field of free electrons
J. K. So, J. Y. Ou, G. Adamo, F. J. G. de Abajo, K. F. MacDonald, and N. I. Zheludev
Nanometa 2013, Seefeld, Austria, 3 - 6 Jan 2013
(poster) Tunable plasmonic luminescence in reconfigurable metamaterials
G. Adamo, W. T. Chen, E. Plum, J. K. So, J. Valente, D. P. Tsai, and N. Zheludev
Nanometa 2013, Seefeld, Austria, 3 - 6 Jan 2013
(invited) Coherent light emission from planar plasmonic metamaterials
G. Adamo, J. Y. Ou, J. K. So, M. Ren, E. Plum, E. T. F. Rogers, K. F. MacDonald, J. Xu, N. I. Zheludev
CLEO:2012, San Jose, United States, 06 - 11 May 2012
Amplification of the evanescent field of free electrons
J. K. So, J. Y. Ou, G. Adamo, K. F. MacDonald, J. G. de Abajo, N. I. Zheludev
CLEO:2012, San Jose, United States, 06 - 11 May 2012
(poster) Coherent emission from plasmonic metamaterials
G. Adamo, J. Y. Ou, J. K. So, S. D. Jenkins, K. F. MacDonald, F. De Angelis, E. Di Fabrizio, J. Ruostekoski, N. I. Zheludev
SPIE Photonics Europe, Brussels, Belgium, 16 - 19 Apr 2012
(poster) Metamaterial engineering of plasmonic metal luminescence
M. Ren, G. Adamo, E. Plum, J. K. So, K. F. MacDonald, J. Xu, N. I. Zheludev
SPIE Photonics Europe, Brussels, Belgium, 16 - 19 Apr 2012
(poster) Amplification of the evanescent field of free electrons
J. K. So, J. Y. Ou, G. Adamo, K. F. MacDonald, F. J. Garcia de Abajo, N. I. Zheludev
SPIE Photonics Europe, Brussels, Belgium, 16 - 19 Apr 2012